The Original Guide to the Very Best Adult Services on offer in the English Speaking World
including in particular ladies & establishments in the U.K. & the U.S.A.
Check out the full details
On the best of Britain & Ireland's adult scene, comprising:
3,422

escorts

616

agencies

229

parlours

413

dominatrixes

1,179

assorted others
Go

Bitcoins now accepted for McCoys memberships
Along with all other major payment cards
Membership

If you offer a service that you would like to be reviewed and listed on this website, then please click on the link below.
Find out more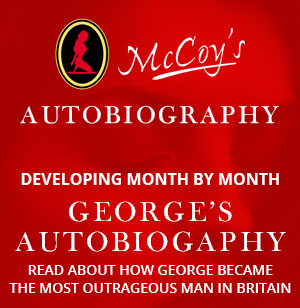 About M
c

Coy's

If you are looking for an adult service provider but feel overwhelmed by the choices out there and worried about getting good value for your money, fear not for McCoy's has done the leg-work for you!

Unlike other websites, McCoy's only lists adult service providers with either pre-existing reviews and/or their own website. This ensures that we list THE BEST rather than THE REST, whilst also letting you know about any that you need to steer clear of.

Basic information on adult service providers is FREE TO VIEW but McCoy's membership provides access to reviews and ratings as well as the ability to leave reviews and contribute to the forum.

The McCoy's vision is to bring together a like-minded community of respectful purveyors of the adult service industry and provide a trusted source of information for those seeking the delights of adult services, including data on how many reviews, entries have had elsewhere.

Basic information is free to view including locations, hours, prices, website & contact details, descriptions and often a photograph.
Free
Premium
Location Info
Opening Hours
Prices
Contact Details
Favourites List

*

Recently Viewed

*

Description
Photo Gallery

*

*

George's Overview
Star Ratings
Member Reviews
Aggregated external reviews
George's star ratings, details of individual ladies at parlours, agencies etc. and reviews are only available to members, but a wealth of information on over 5000 entries is free for you to look around at your leisure.
* Requires registration (free)
** Non-members can only view one photograph for each provider